SERVING  SOUTHWEST  VIRGINIA

Chuck Burnette                                                                 


Home Office
We are equipped to remove, trim, or prune:

- dead trees

- trees damaged by storms

- overgrown trees crowding your home, garage, outbuilding, or just crowding the         landscape space

- trees that have grown in and around power lines or other utility lines

- trees that are encroaching on driveways, pathways, privacy  fences, etc

Nothing is more beautiful than a well shaped, flowering tree in the spring.

However, to become a beautifully shaped tree as it grows into maturity, most trees need to be pruned.  Young trees happily soak up the sun, causing multiple branches to grow that compete with one another to become the "leader".  Despite having many strong branches, this makes the tree overall weaker.  Without a defined trunk, trees lack the central frame needed to withstand storm damage.  That's where we can help.  The above flowering cherry tree was trimmed by Chuck as it grew to maturity and was shaped to complement the space where it stands.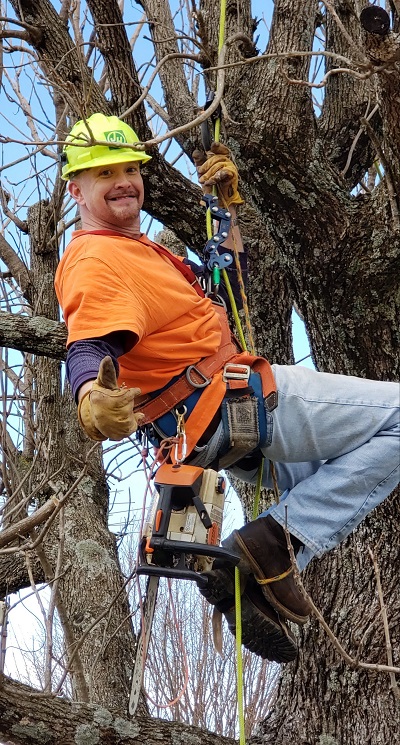 .If it is not practical to use our bucket truck to complete your job, we are equipped with climbing and rigging gear that will allow us to do so.  Sometimes limited access to a tree or the absence of a "drop zone" as the tree is cut or trimmed make climbing the only workable option.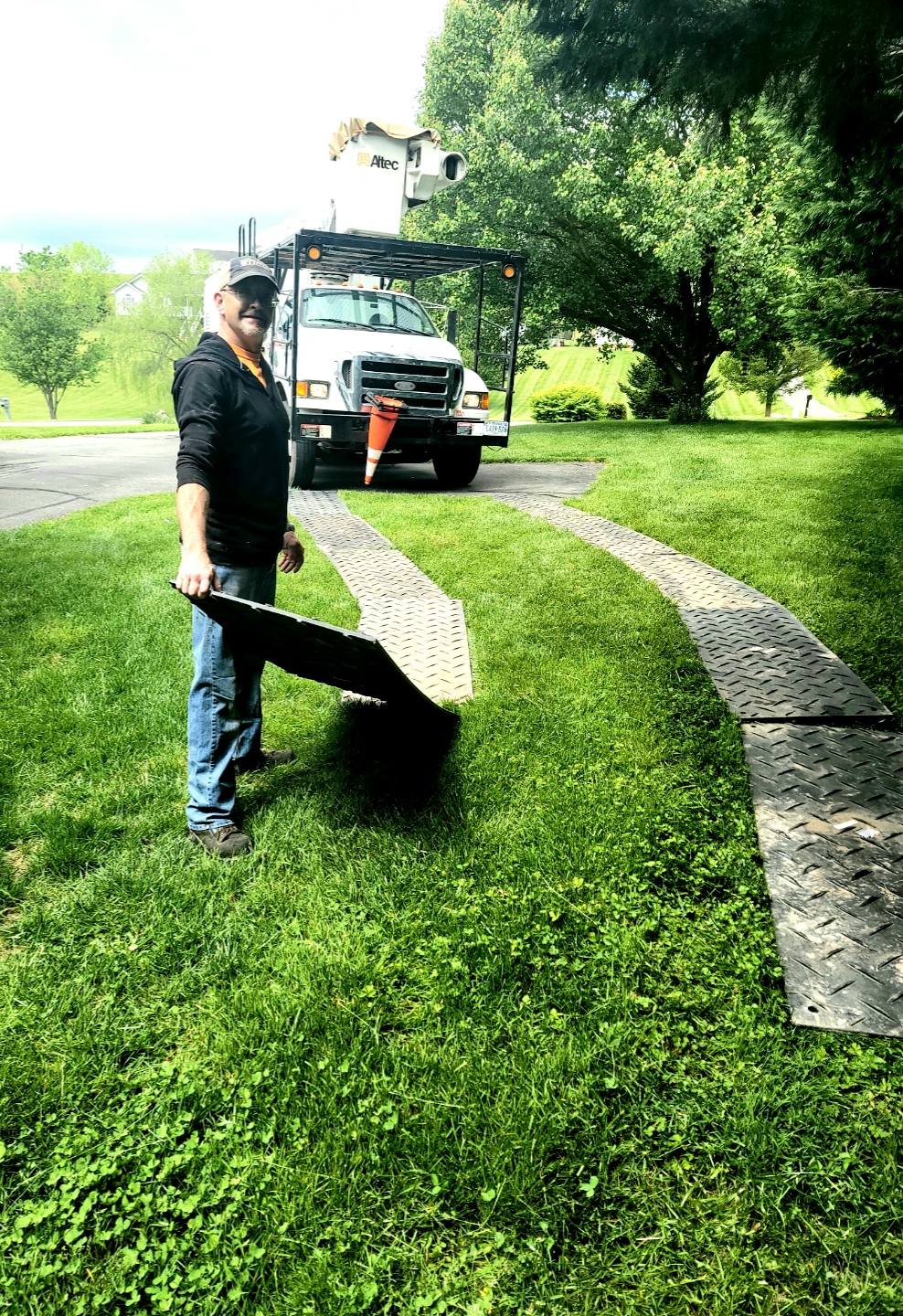 Because we understand that when we come to do your job, WE ARE WORKING ON YOUR PROPERTY, we have invested in drive-on mats for our bucket truck to minimize damage to customer lawns when dealing with wet conditions.